Welcome to our 2023 concert programme
We are very happy to announce that our Shipley Arts Festival and the Leonardslee Lakes & Gardens Summer Concert Series will be returning for another year. Please visit our Box Office for tickets and concert details, for more information and the very latest news from Bernardi Music Group please join our free mailing list here. Thank you.
Shipley Arts Festival 2023
Dear friends, we are once again delighted that the Shipley Arts Festival is back for another season of concerts and recitals across the county and beyond. Now in our twenty third year we continue to strengthen and develop the deep roots we share with our communities ever further.
By bringing together our ancient rural parish and the surrounding villages of our district we celebrate our passion for Community through the majesty and melody of English classical music, performed and enriched by diverse groups from our own communities.
We look forward greatly to our 23rd Shipley season and hope to see so many of our good friends and supporters join us in the coming year.
Leonardslee Summer Concert Series 2023
Our Summer Concert Series is back for a fifth consecutive year at the fabulously beautiful Leonardslee Lakes and Gardens situated on the outskirts of Horsham. This stunning Grade II listed venue provides the perfect backdrop to our Summer Concert Series as we offer a rich musical programme from the very best Italian opera to familiar contemporary classics. Come alone and enjoy a perfect evening with perfect music in the perfect place.
Our purpose and passion is to inspire and connect people of all ages and backgrounds through music performance and education.
The Bernardi Music Group take pride in working in the community, and with the corporate world, to share the wide-ranging benefits of music-making with both local and global audiences.
At the centre of everything we do is our Amici Bernardi Stradivarius violin – an emblem of our musical excellence. Led on the Stradivarius by violinist, music educator and festival director Andrew Bernardi; we bring together the Bernardi Orchestra, Stradivarius Piano Trio, the annual Shipley Arts Festival and the Leonardslee Concert Series. Combined with other unique events, our String Academy and Trinity Sannyi Summer School for young musicians; we deliver world-class performances to venues in Sussex, across the UK and around the world.
Past Performances
The 14th February saw the launch of our exciting new live stream technology, as our Stradivarius Piano Trio performed live with John Suchet on Valentines evening from the atrium of the delightful Leonardslee House.
Set in the stunning Leonardslee Lakes and Gardens Estate, the event was hosted by Classic FM presenter, John Suchet. The Stradivarius Piano Trio comprising of Andrew Bernardi (violin), Jonathan Few (cello) and Maria Marchant (piano) romanced viewers with a heartfelt hour-long selection of beautiful music from some of the world's greatest composers.
To see more of this concert, view the programme at this link.
Performances
We perform and commission music from beautiful locations across Sussex, the UK and around the world.
String Academy
We mentor and perform with young musicians to support and promote musical, personal and social development through our education programmes.
Communities
We share music for the social, charitable and health benefits of everyone in our communities.
Corporate
From trade missions to corporate launches, we connect with local and global businesses through sponsorship, cultural exchange and partnerships.
Stay Tuned
Subscribe to our newsletter and receive regular updates on our events and latest promotions
Become a sponsor
Many of our sponsors are longstanding supporters who appreciate the benefits that can be enjoyed through affiliation with the Bernardi Music Group and Amici Bernardi Stradivarius brand.
We offer a number of sponsorship options which include a range of opportunities for brand promotion and exclusive offers on tickets.
To discuss how we can work together please contact tracey@bernardimusicgroup.com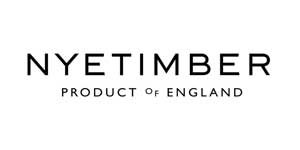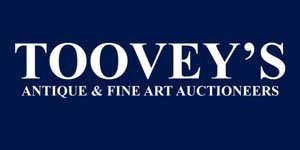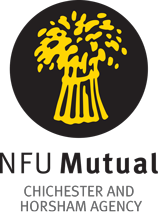 Contact us
If you would like find out more about the Bernardi Music Group or would like to enquire about bookings, please contact us using the details below. You can also follow our story on social media.
Bernardi Music Group
c/o The Plat,
Thakeham Road,
Coolham,
West Sussex
RH12 8QD