Our Story
We perform, teach and commission music to connect with communities and businesses across the world, promoting a spirit of inclusivity, innovation and inspiration to spread the joy and benefits of music performance and education to as wide an audience as possible.
Our Values
To present the highest level of musical excellence in everything we do.
To inspire creativity and wellbeing.
To be inclusive and a place of welcome and participation for people of all backgrounds.
To innovate and work with businesses and partners to enhance lives and cross boundaries.
Our History
Founded by Andrew Bernardi in 1989 to inspire young and older members of the community to share and benefit from the joy of music, the Bernardi Music Group comprises a committed group of professional musicians from some of the UK's leading ensembles and orchestras who come together to perform varied and versatile repertoire in a number of different performance, education and corporate settings in Sussex, across the UK and internationally.
Andrew Bernardi
Andrew Bernardi has become established as one of the UK's leading violinists, festival directors, string educationalists and music entrepreneurs. A champion of charitable causes and a dedicated ambassador of music's power to change lives, he promotes the transformative nature of performance across the world working with consulates, businesses and charities. In 2019 he was listed as one of the "100 inspirational and remarkable people in Sussex" by ETC Magazine.
Our Amici Bernardi Stradivarius
The Amici Bernardi Stradivarius, previously known as the 1696 Stradivarius, was made by Antonio Stradivari in 1696 in Cremona, Italy.
Many people have been brought together through Andrew's performances on the violin across the UK and internationally with its exquisite beauty, rich tone and musicality appreciated by many.
The Bernardi Music Group is proud to be the current custodian of this magnificent instrument, renamed the Amici Bernardi to reflect the friendships that Andrew and the group have formed over the years, and its provenance is being continually deepened.
To be part of the violin's story and to discuss investment opportunities please contact tracey@bernardimusicgroup.com
Our Artists
The Bernardi Music Group is a versatile group of musicians who come together to perform in groups suitable for any occasion from chamber to symphonic and classical through to jazz.
Stradivarius Solo
Andrew Bernardi and the Amici Bernardi Stradivarius.
Stradivarius Trio
Andrew Bernardi (violin), Jonathan Few (cello), Maria Marchant / Belinda Jones (piano).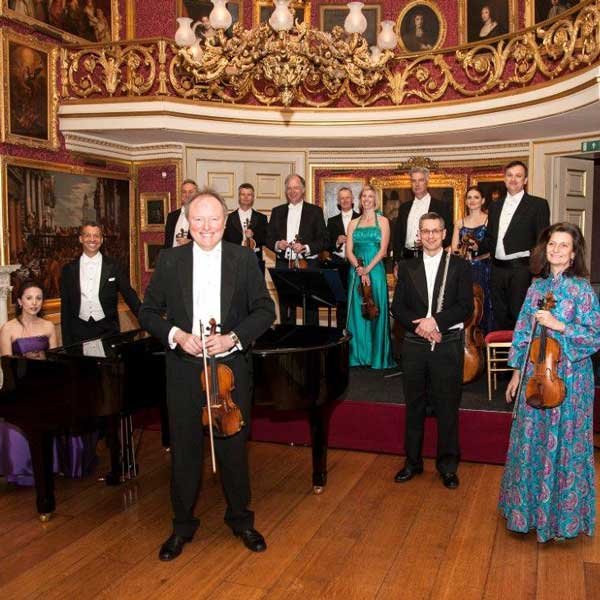 Bernardi Orchestra
A selection of musicians from the UK's leading orchestras and ensembles performing in bespoke combinations to suit any occasion and venue.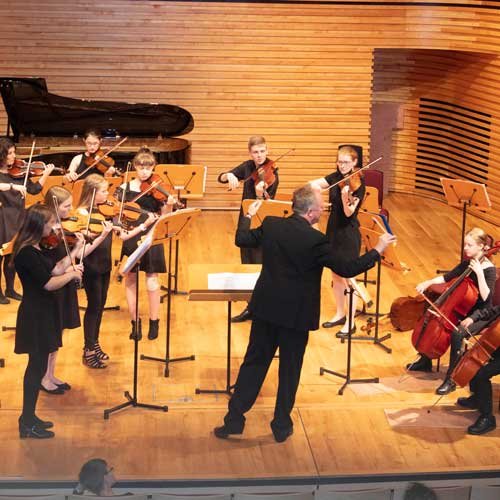 String Academy
Young musicians performing alongside professional musicians
Regular Bernardi Music Group artists and collaborators include:
Violins: Andrew Bernardi, Andy Laing, Francesca Smith,
Fuensanta Zambrana Ruiz, John Parsons
Violas: Nic Pendlebury, Victoria Greenwood
Cellos: Jonathan Few, Joely Koos
Double Bass: Gemma Murray
Flute: Bruce Martin
Saxophone: Jake Fryer
Trumpet: Crispan Steele Perkins
Organ: D'arcy Trinkworn
Dancer: Vikki Mead
What we do
We connect people, communities and businesses through music performance and education.
We perform and commission music from beautiful locations across Sussex, the UK and around the world.

We share music for the social, charitable and health benefits of everyone in our community.
We mentor and perform with young musicians to support and promote musical, personal and social development through our education programmes.
We commission and perform new works from the most exciting composers of our time often taking inspiration from the outstanding natural beauty around us in Sussex.

From trade missions to corporate launches, we connect with local and global businesses through sponsorship, cultural exchange and partnerships.

We work with businesses to offer a bespoke range of opportunities for brand promotion.