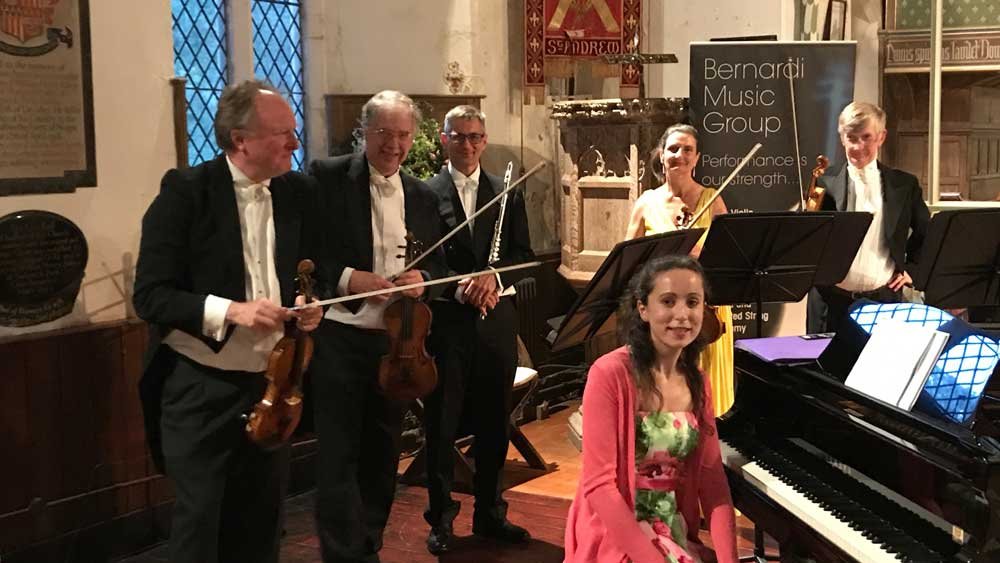 Live Concert: Celebrating the Shipley Arts Festival's beautiful commissions from Nuthurst Church.
Shipley Arts Festival is well known for its commissioning of new and inspired pieces which are centered around our home county of Sussex. We have been working for several years with composer Paul Lewis and always love delighting our audiences by performing pieces with creative roots inspired by places, history and events in Sussex. This boutique concert in Nuthurst church, nestled in the midst of the Sussex countryside, will host the 2020 festival's commission by Paul : Concerto for Violin: 1696 Stradivarius, Shipley Idyll and Chinese Adventure.
In addition, flute soloist Bruce Martin will be playing Vivaldi's Concerto in G minor for Violin and Flute; and you will be treated to another past commission by Cecilia McDowall, Great Hills which tells the story of the Lady Blunt Stradivarius violin touring the parish. Please feel free to arrive up to an hour early to delight in this stunning setting and partake in a glass of Nyetimber wine or soft drink. Seats will be taken for the evenings programme to commence at 6.30pm.
Programme: Bernardi Music Group with soloists Bruce Martin and Andrew Bernardi
J S Bach
Air from Suite no. 3
Paul Lewis
Violin Concerto:
1696 Stradivarius
Shipley Idyll
Chinese Adventure
Vivaldi
Concerto for Flute and Violin in G minor
Cecilia McDowall
Great Hills
J S Bach
Brandenburg Concerto no.4