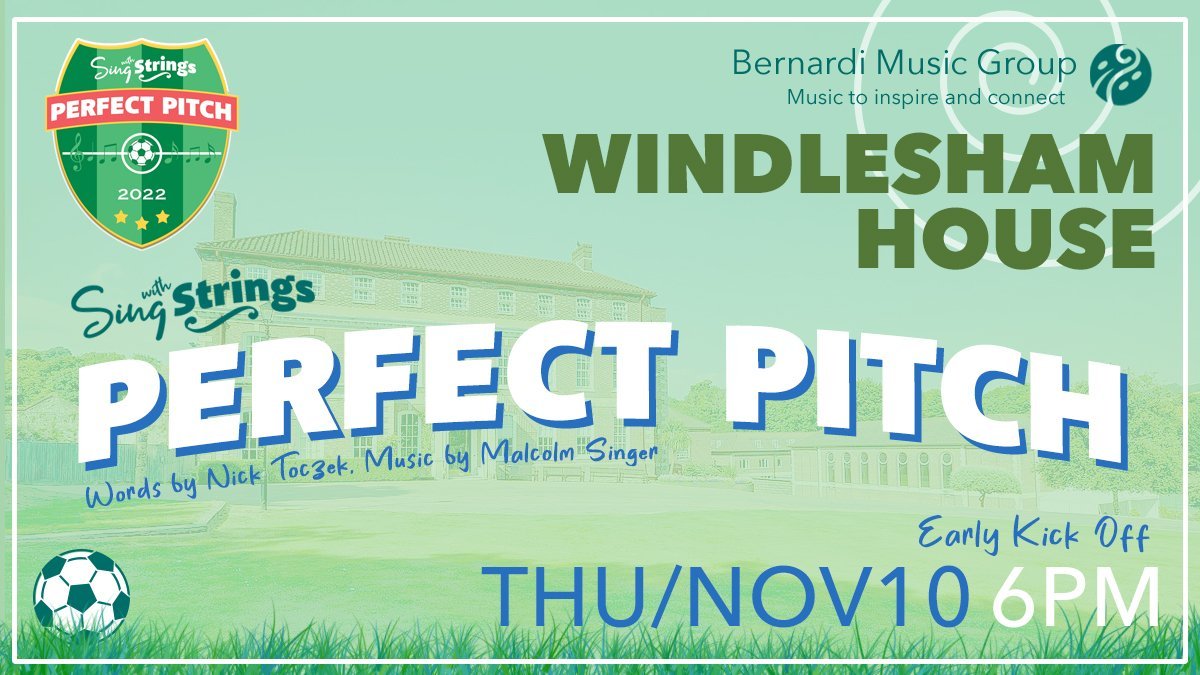 Perfect Pitch at Windlesham House School 6PM
In this World Cup year, we are proud to present 'Perfect Pitch', a selection of fun football-themed songs by composer Malcolm Singer.
In an effort that would give the folks at FIFA a run for their money, this very special event will bring together a massed children's choir of over 1600 singers from more than eighteen of the county's primary and secondary schools to sing alongside an orchestra of strings, piano and percussion, combining the forces of the Yehudi Menuhin School and the String Academy.
The event will be hosted by the Bernardi Music Group in association with the Yehudi Menuhin School and the String Academy, and supported by Arts Council England.
Tickets for the 6PM performance at Windlesham House School can be purchased below. Tickets are priced £15 per adult, child tickets priced £5. Families eligible for Pupil Premium funding support can book two free tickets per participant via the school office. ​Tickets are valid for specified performance only. ​If you would like to attend both concerts additional tickets will be required. See the box office link on the relevant concert listing for purchase.
Please note the performance will start at 6PM promptly.