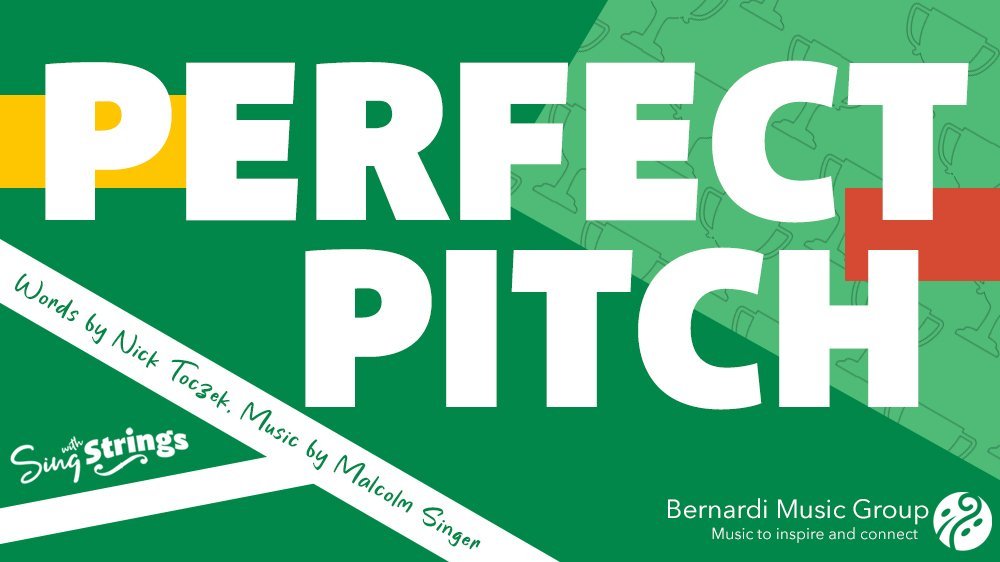 Click the button below to download and view your copy of the Perfect Pitch Songbook!
Composer Malcolm Singer explains the story behind Eli, Eli Fantasy
"In the early days of the Coronavirus crisis, the young American violinist, Nathan Meltzer improvised an 'Eli, Eli' (My, God, my God) 'mash-up' for an online fund-raising marathon for the Jewish Music institute. He, wittingly or unwittingly, combined two completely different melodies into a very moving solo. This gave me the idea of arranging these two settings in a short fantasy for violin and piano. I think that the two 'Eli, Eli' songs can fit together rather well.
My piece begins and ends with the melody composed by Daniel Zehavi to Hannah Senesh's beautiful poem of 1942. Her poem 'Walk to Caesaria' translates as 'My God, My God, May these things never end: The sand and the sea, the rustle of the water, the lightning in the sky, Man's prayer.'
In the middle comes, the other 'Eli, Eli', a song to a completely different text which begins: 'My God, why have you forsaken me?'. The origins of this melody are uncertain. Jacob Koppel Sandler claimed to have written it for the Yiddish Theatre at the end of the nineteenth century. However, the original tune is probably older than this. Cantor Josef Rosenblatt made it famous with his striking performances and recording of it, and the great violinist, Misha Elman, made his own arrangement of the mournful melody for violin and piano."
MJS – 2021